You can get active this Awareness Week and help raise much needed funds by taking part in the 21-in-21 challenge.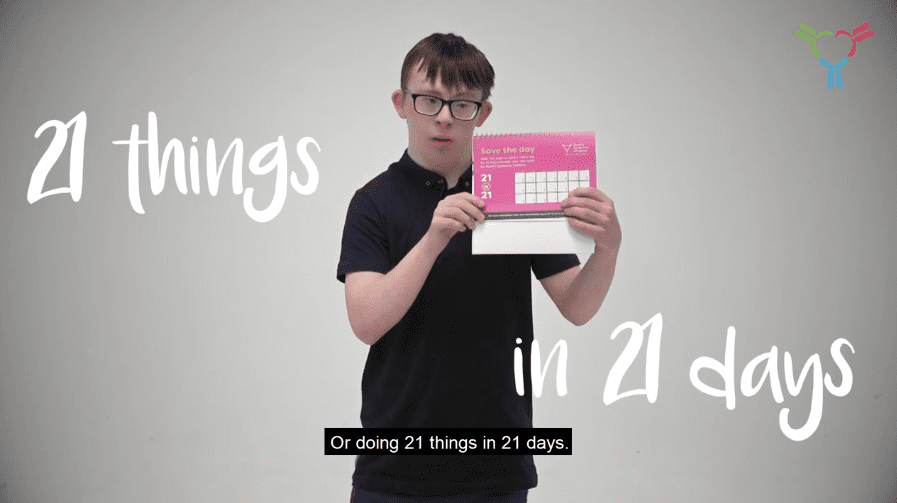 You could make your challenge physical and run, walk, swim or cycle one mile or perhaps 5k every day for 21 days. Setting up an online giving page, such as JustGiving, is the easiest way to ask people to donate to your challenge and help raise vital funds. The possibilities are endless. Just think of how you could give yourself a rewarding challenge and also raise funds and awareness that will help shape a brighter future for everyone with an extra chromosome.
In the lead-up to World Down's Syndrome Awareness Day on 21st March you could walk, run, swim or cycle one mile, 5k or more every day for 21 days.
Or, especially for Down's Syndrome Awareness Day you could do 21-on-21! So you could do:
21 keepie-uppies in your garden
21 dance routines
Bake 21 cupcakes and share online
Sing and sign 21 songs
This is your challenge to choose. Think of the things you love to do and see if they can be completed 21-in-21. The rules are simple:
Choose how you are going to take part
You must complete 21 things
You have 21 days in which to do it – but you can do it in one day if you want.
We will be there to help you along the way. To receive your pack please click on Sign Me Up!